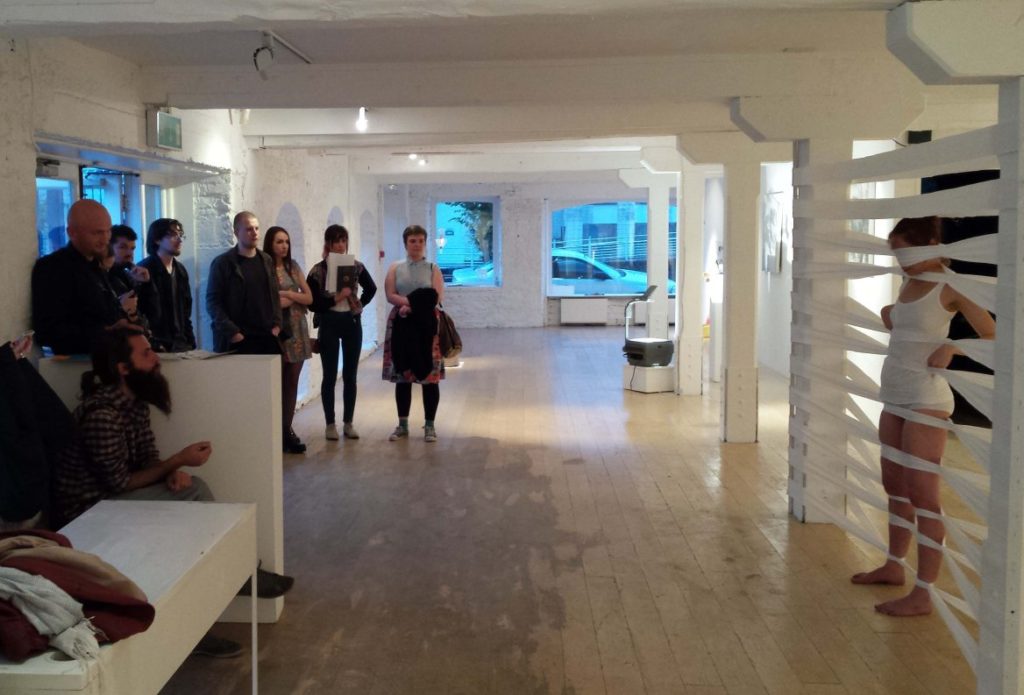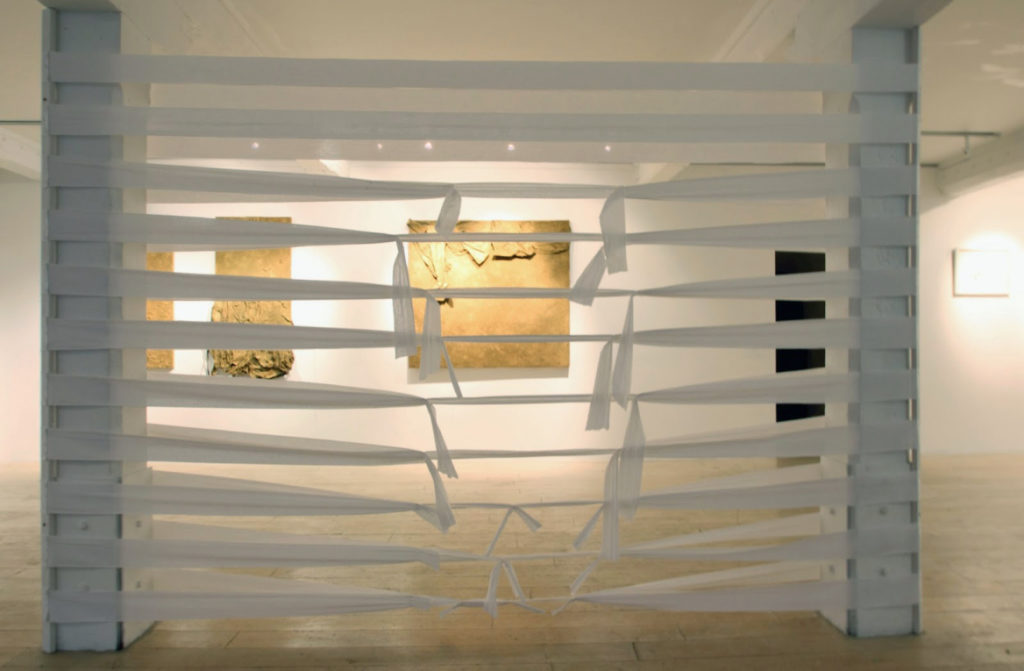 performance, 60 min., part of '…the day came fat…' group exhibition CIT Wandesford Quay Gallery, Cork, Ireland 2014
In this work I wanted to communicate our restrictive coexistence with objects and space, and the assimilation of those elements into our physical being. Objects and space can suppress us, but through a process of deconstruction and considered analysis there is an opportunity to discover less tangible and uncanny phenomenon inherent in these interactions. This allows our perception to be altered and in turn creates the possibility of release. Prostheses and orthoses have the power to transform our common understanding of body-object relations in space.
Being trapped inside the stripes that outline the space, being immobile, gives the possibility to better understand objects that we are forced to wear. After time, leaving those objects can be just as painful as being attached to them.